FEATURES
Last spring, as ETFO began preparing for the October 2007 election, the federation looked back on four years during which the government had worked constructively with education stakeholders to address issues affecting public education and the teaching profession.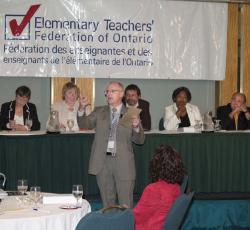 Last year ETFO commissioned OISE/UT professor Ken Leithwood to examine the current research on what teacher working conditions will improve student learning.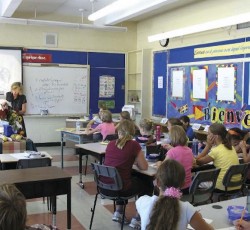 What could be more important in an increasingly global community than to be able to communicate effectively with as many people as possible?
Pages