FEATURES
With a provincial election scheduled for October 2007, ETFO members across Ontari
As a classroom teacher, I was encouraged to use the "before-during-after" model in planni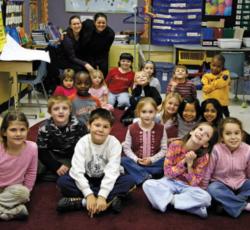 This activity was born out of our desire – the Grade 4 teacher and mine– to create a partnership that will blend drama and research skills, writing skills and a love of literature, art appreciation and their social studies unit on medieval times.
As a primary teacher and former literacy  teacher on special assignment, I know the impor
Throughout the early 1800s the government attempted to establish publicly funded education in Upper Canada but made only marginal inroads.
Literacy has become a priority in Ontario schools: uninterrupted literacy blocks
This is the first of a four-part history of Ontario public elementary teachers and their federations. We will learn about ETFO and its predecessor organizations, the challenges they faced and the victories they achieved.
Pages