FEATURES
Although the 1960s and 1970s were the years of consciousness-raising, the rise of teacher militancy, and the beginnings of many social justice movements, it was during the 1980s that progress on equity issues was made  in  policy, legislation, union structure, and collective agreements.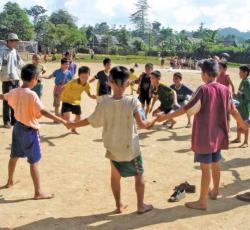 Right To Play has created a new curriculum called Learning to Play, Playing to Learn, which combines playing, learning, and laughing to make Canadian children active, build character, and create engaged global citizens. The resource is available on the website righttoplay.com.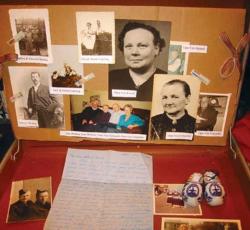 As an anthropology graduate I have always enjoyed learning not only about other cultures but about my own as well. I was keenly interested in finding a way to pass that curiosity on to my own students in a way that engaged them in significant discussions about racism, tolerance, and identity.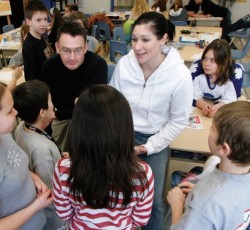 The grade 6 students settle down as the lesson begins. A few scan the room, intrigued by the novel presence of three teachers and one administrator,  clipboards  in their hands. I begin the lesson; the topic is note taking and summarizing from informational text.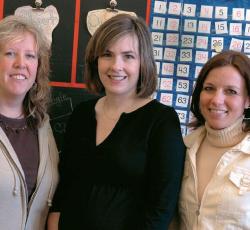 "Teachers do not learn best from outside experts or by attending conferences or i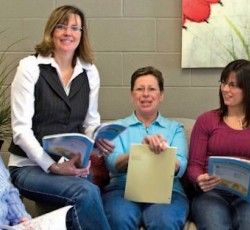 In the spring of 2005, I read Teaching for Deep Understanding: Towards the Ontario Curriculum that We Need. By the time I had finished the book, I was inspired to write and facilitate a professional book study for the Junior staff at Armitage Village Public School in Newmarket, where I am the divisional lead teacher and literacy special education resource teacher.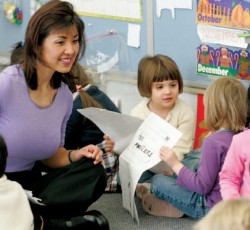 Junior kindergarten is a different world from any other grade. When I first started teaching at the junior kindergarten level nine years ago, I was shocked both by the demands of welcoming all these children attending school for the first time and by my own personal reactions to this new level.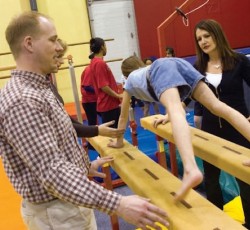 ETFO's Summer Academy workshops are a great learning and networking opportunity for both presenters and participants. Our workshops highlight the wealth of knowledge that we stand to gain from our interactions with one another.
Pages